Despite our name, tennis isn't the only thing we care about at Tennis String Theory. In fact, if it involves hitting something back and forth on a court, then we're passionate about it! From racquetball to badminton and now pickleball, we continue to be your go-to destination for racquet stringing services, gear, and accessories. To learn more about what we offer to pickleball players, continue reading, then visit our store in Falls Church, VA or contact us online!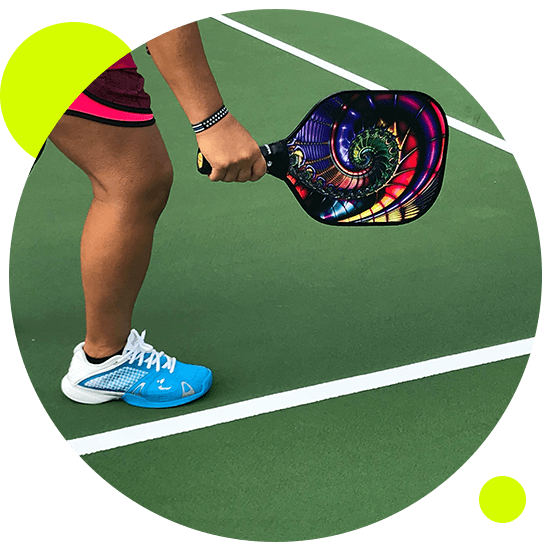 What Is Pickleball?
Pickleball is all the rage these days among those who are looking to get active and have a great time. Combining the best elements of tennis, badminton, and ping-pong, pickleball is a sport that's easy to play yet hard to master. That means it's perfect for both newbies and veterans of all ages!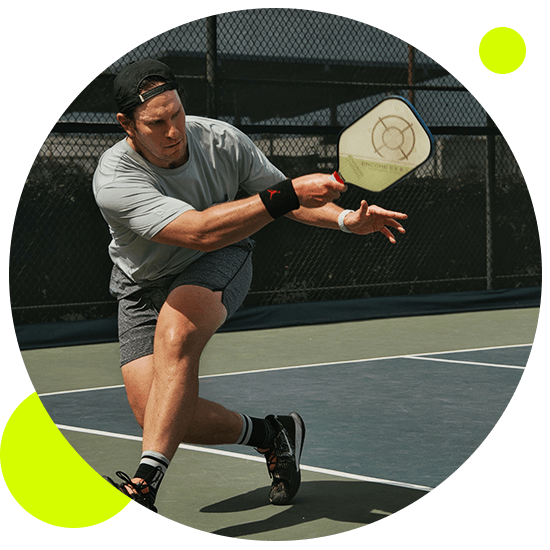 How To Play Pickleball
If you're someone who loves tennis as much as we do, then pickleball should be incredibly easy for you to pick up and play. The gist of the game is similar to other sports involving a net, and the goal is to score points by making the ball drop on your opponent's side of the court. You can read through the full list of rules here, or you can learn more by asking one of our friendly and knowledgeable staff members!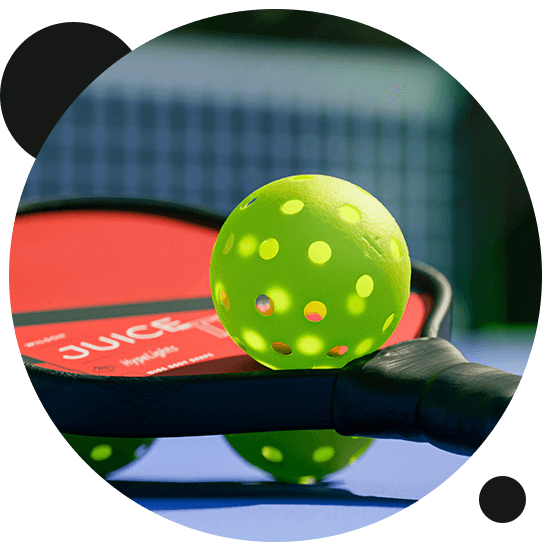 Equipment Needed for Pickleball
The great thing about pickleball is how resourceful you can be with its equipment. While you will need to get your hands on special paddles and balls, many of our tennis clothing items, tennis shoes, and tennis bags are perfect for pickleball as well! Even better — you can utilize a local tennis or badminton court to play if you don't have a designated pickleball court near you!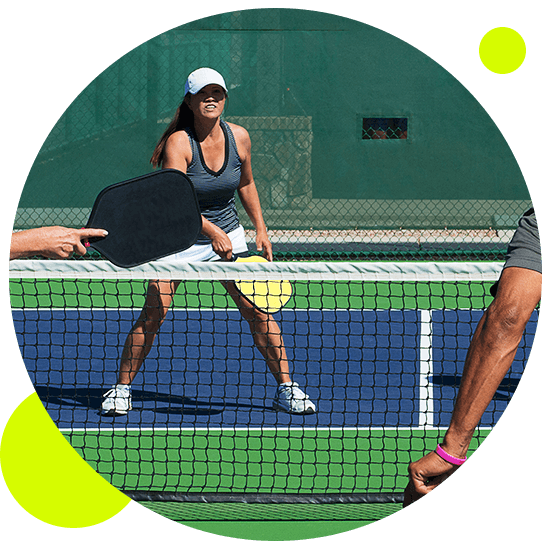 Get Started With Us!
We may be known for top-notch tennis racquet stringing services in Falls Church, but we're huge fans of pickleball as well. We're excited to see this sport grow in popularity and we encourage all of our customers to give it a try. We're always expanding the selection of sporting goods in our online store, so check it out and see what we have in stock for pickleball enthusiasts.
Ready to Get Started?
If your tennis racquet is getting restrung and you need something to scratch the itch in the meantime, we suggest giving pickleball a shot! Before you know it, you'll have a new hobby you're hooked on.