Locally-owned business since 1970
Welcome to Tennis String Theory, your premier tennis shop in Falls Church, VA, serving the local tennis community since 1971. As a family-owned and operated business, we take pride in being the go-to destination for all your tennis needs. From tennis racquet stringing to expert advice, we are committed to helping you perform at your best on the court. Contact us to learn more!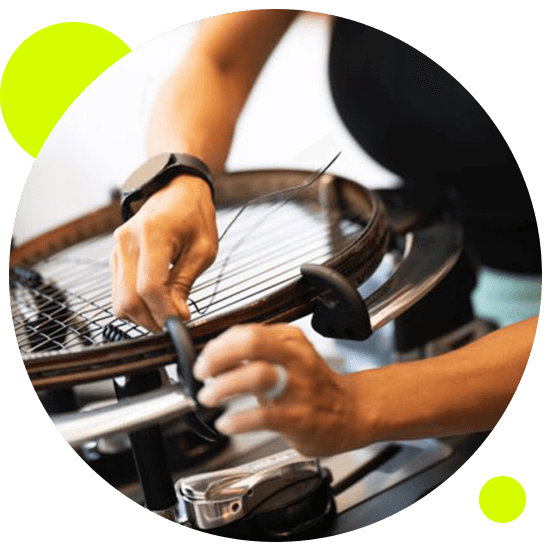 Why You Might Need a Stringing Service
Your tennis racquet's strings play a crucial role in your performance on the court. Over time, strings can wear out, lose tension, and become less responsive. Here are some key reasons why you might need our stringing service:
Loss of Tension: Tennis strings lose tension over time due to normal wear and tear. When your strings lose tension, it can affect your control, power, and overall feel of the racquet.

String Breakage: Aggressive play, off-center hits, or extended use can lead to string breakage. When a string breaks, it's essential to have it replaced promptly to restore your racquet's playability.

Inconsistent Play: If you've noticed inconsistencies in your shots or have difficulty hitting with precision, it may be a sign that your strings need attention. Fresh strings can help improve consistency and control.

Comfort and Performance: Different strings offer various levels of comfort and performance. If you're experiencing discomfort or seeking a change in your playing characteristics, restringing your racquet with the right strings can make a significant difference.

Seasonal Maintenance: As seasons change, so can your racquet's needs. The right string setup for warm summer weather might not be ideal for colder conditions. Regular stringing services can help you adapt to seasonal changes.

Competitive Edge: If you're a competitive player looking for an edge on the court, having your racquet strung to your precise specifications can give you the advantage you need.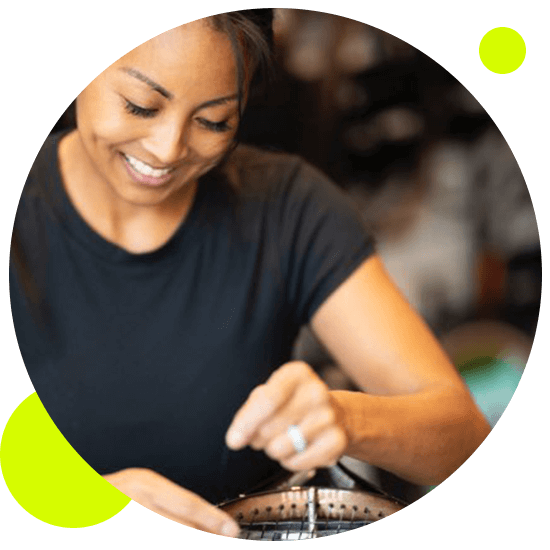 Why Choose Tennis String Theory for Tennis Racquet Stringing?
Local Experts: When you're searching for a tennis store near Falls Church, VA, look no further than Tennis String Theory. Our experienced staff, deeply rooted in the local tennis community, understands the unique needs of players in our area.

Personalized Consultation: At our tennis shop, we offer personalized consultation and expert advice from local tennis professionals. Whether you need help selecting the right tennis racquet string, string tension, or any other racquet-related guidance, our experts are here to assist you.

Racquet and String Consultation: We go beyond just tennis racquet stringing. Let us observe how you play and determine what type of racquet, string, or grip would be best for your game. We are dedicated to ensuring that you have the tennis gear you need to excel.

Precision Tennis Racquet Stringing: Our tennis racquet stringing service is renowned for its precision and attention to detail. We use state-of-the-art stringing machines and techniques to ensure that your racquet is strung to perfection, enhancing its playability and extending its lifespan.

Quick Turnaround: We understand that downtime without your racquet can be frustrating. That's why we strive for a quick turnaround time on tennis racquet stringing services so you can get back on the court as soon as possible.

Competitive Pricing: At Tennis String Theory, we believe in making quality tennis racquet stringing accessible to all players. That's why we offer competitive pricing on our stringing services, ensuring that you get the best value for your investment.
TENNIS RACQUET STRINGING
*We provide 24-48 hour racquet return to the same drop-off location.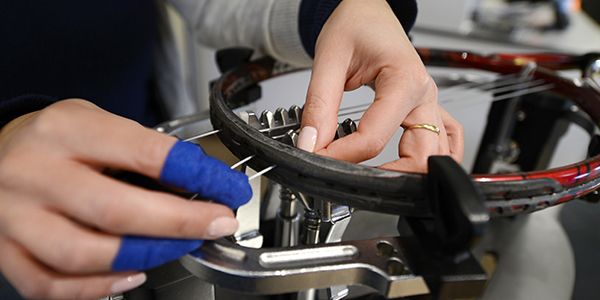 Stringing - (We Supply Strings)
$29.99 - Synthetic Gut
$39.99 - Poly, Hybrid and Multifilament
$67.99 - Hybrid with Natural Gut
$67.99 - Natural Gut
$32.99 - Badminton
$39.99 - Racquetball
$32.99 - Squash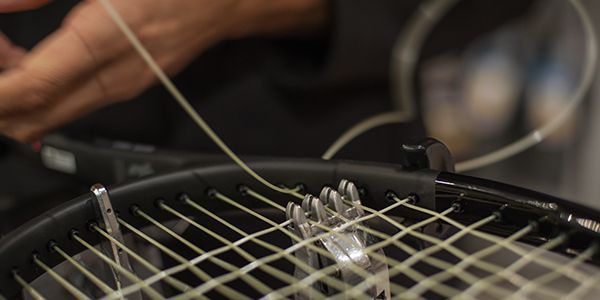 Stringing Labor Only - (Customer Supplies Strings)
$24.00 - Synthetic Gut
$25.00 - Poly, Hybrid and Multifilament
$28.00 - Hybrid with Natural Gut
$28.00 - Natural Gut​
$26.00 - Badminton
$30.00 - Racquetball
$24.00 - Squash
Ship or Drop Off Your Racquet
We proudly have (2) drop-off locations and a retail store where you can get your racquet restrung same day or next day.
For same day restringing, your racquet has to be dropped off at our Retail Store location before 1pm. There is also a $10 expedited stringing fee per racquet for same day stringing.
(2) UPS Store Drop Off Locations:
UPS Store at Seven Corners
6312 Seven Corners Center
Box 163
Falls Church, VA 22044
UPS Store at Merchant Plaza
4196 Merchant Plaza
Box 105
Woodbridge, VA 22192
Store Location:
7115 Leesburg Pike
Suite #102
Falls Church, VA 22043
Ship Your Racquet:
You can also ship your racquet directly to our shops to get restrung by putting your racquet in a box or large padded envelope and shipping it to the following address:
7115 Leesburg Pike
Suite 102
Falls Church, VA 22043
Mail-In Tennis Racquet Stringing Services
For our valued customers who may be located at a distance, we offer convenient mail-in tennis racquet stringing services. Simply mail your racquet to us, and we will restring it to your specifications and promptly mail it back to you, ensuring you receive the same quality service even if you're not in our immediate area.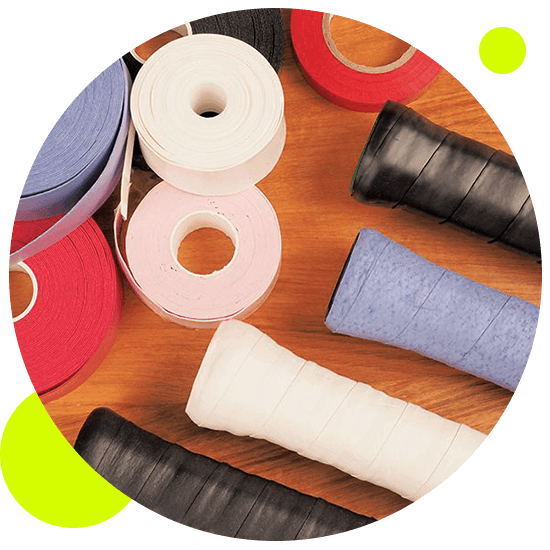 Re-Gripping:
$2.00 - To install grip/overgrip not purchased from us
*Same day stringing is subject to an additional $10 charge per racquet. Please call for availability.
The tennis racquet must be dropped at the Tennis Shop by 12pm for same day return.
Experience the Difference
Experience the difference of having your tennis racquet restrung by the experts at Tennis String Theory, your trusted tennis store in Falls Church. Our commitment to quality, personalized service, and our passion for the sport of tennis have made us the top choice for players in the area. Whether you're a beginner or a seasoned pro, we're here to help you perform at your best on the court.
Contact us or visit our store today to learn more about our tennis racquet stringing service, explore our extensive selection of tennis equipment, and take advantage of our racquet and string consultation to elevate your game. We look forward to serving you and helping you excel on the tennis court.